Veolia Water Technologies offers a full complement of ultrapure water purification technologies and focuses on providing flexible, scalable systems with reduced consumables consumption leading our laboratories and microelectronics clients to lower running costs.
As standard, water contains only H20, as well as a balanced number of H+ and OH- ions. It has a resistivity of 18.2 MΩ.cm, total organic carbon (TOC) under 10 ppb and bacterial count under 10 CFU/ml. To be classified as ultrapure, water must not contain any detectable endotoxins and must be purified to high levels of specification. 
Ultrapure water is used by specialists in the microelectronics industry and clinicians in laboratories including:
Researchers
Analysts
Laboratory technicians and managers
Quality managers
LABORATORIES
Ultrapure water is crucial for successful research and clinical diagnosis as it is an essential and critical reagent used in many  highly sensitive scientific applications  like HPLC, LC-MS, GC-MS, GFAAS, PCR and mammalian cell culture, as well as clinical analyzers.
The presence of impurities and contaminants can have a serious impact on your data. Ensuring the water you use meets a high level of purity eliminates any risk to your data and ensures reliable, accurate results.
MICROELECTRONICS
Every component in the electronics and photovoltaics manufacturing process must be washed so it's free of micro-contaminants to ensure good product yield. Ultrapure water is used during many stages of the manufacturing process; our technologies guarantee its quality. 
Ultrapure water quality is a key factor of good wafer yield and minimal wafer defect.
How Veolia is committed to helping you to achieve ultrapure water standards
LABORATORIES
Our subsidiary Elga LabWater understands how crucial it is for scientists to have access to ultrapure water, or whatever the required water grade they require for their work. When combined, the technologies used in Elga equipment can remove impurities from water down to extremely low levels; some technologies focus on specific contaminants while others have a broader spectrum of targets.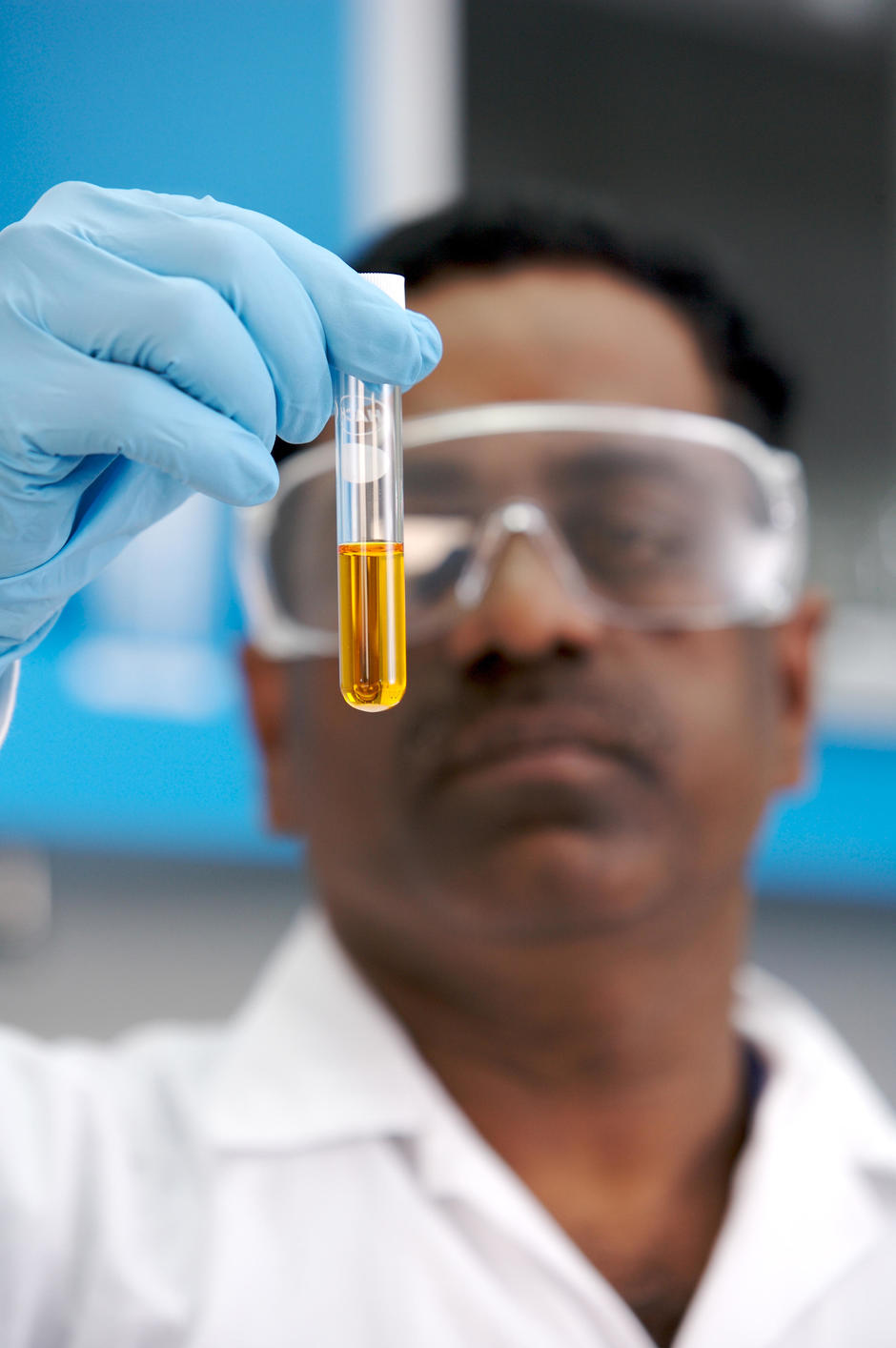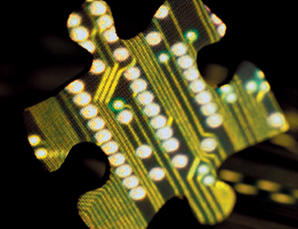 Ultrapure water: the essential reagent
Our range of water purification systems is the widest on the market. 

Water control
Modular, compact, durable, easy-maintenance solutions which are highly advanced in terms of specific needs.

Reduced operating costs
Adapted to needs and lower consumable costs to respect research departments' budgets.
Purity levels adapted to each application
From glassware washing to molecular biology, solutions and combination of technologies to achieve the desired water quality.
Supporting you by improving your ultrapure water system
Discover our technologies for ultrapure water
To achieve the correct water purity for a particular application in a cost-effective manner, we arrange a combination of different technologies and optimize their operation.
Technologies - Ultrapure water
Would you like more information about our technologies for ultrapure water treatment?
In clinical pathology many applications depend on reagent-grade water. And although laboratories refer to the CLSI standard for Type 1 water — which is successfully applied in clinical automation — this is insufficient in immunohistochemistry, immunocytochemistry and molecular biology. The problem is the concentration of organic and inorganic residues at sublevels and CLSI Type 1 water does not guarantee sufficient quality. 
Our technologies exceed standards for Type 1 water while providing silica-free Type 1 water, with very low TOC and endotoxin free.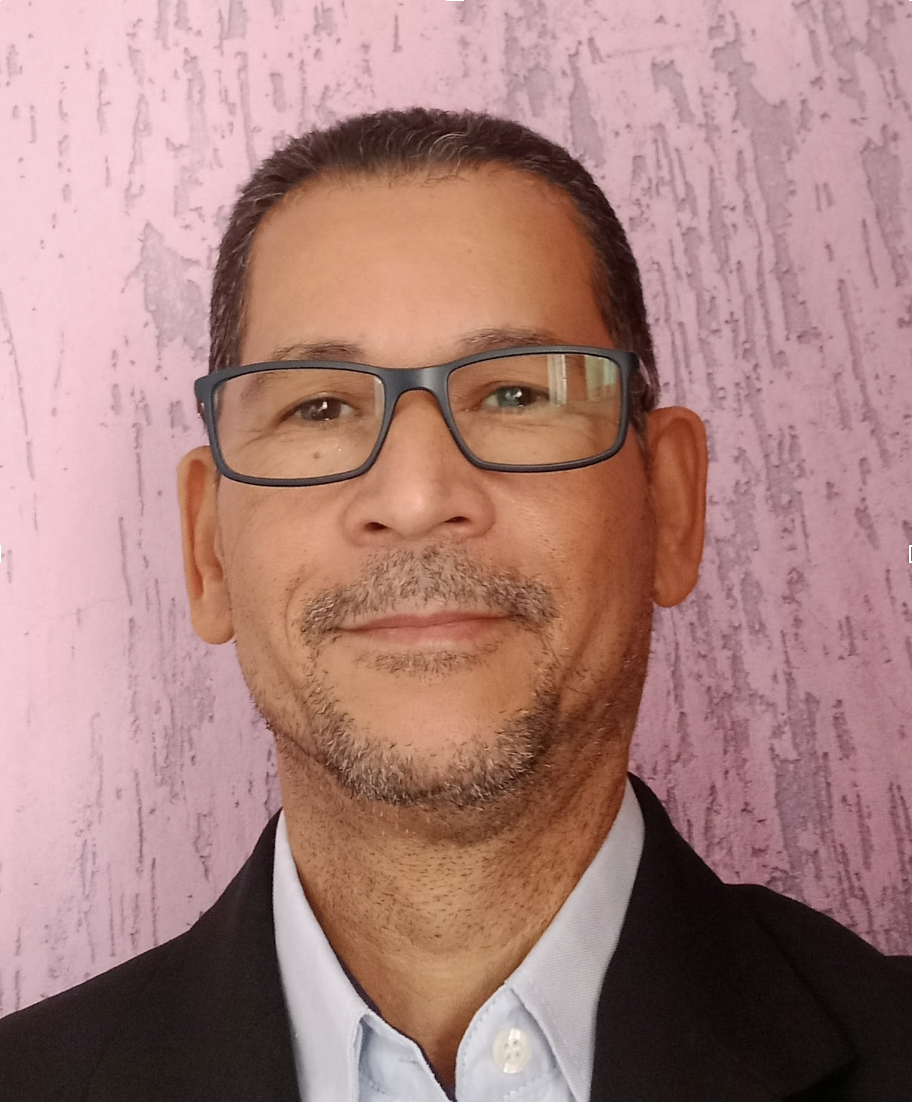 Alexandre Cunha
Microbiologist - Product expert - Sales supervisor
ELGA PureLab
Veolia Water Technologies, Brazil
Contact Alexandre through his LinkedIn account
More services for ultrapure water
Manufacturing and supplying in 60 countries worldwide, our engineers understand scientists' needs from grade routine washing to ultrapure critical use. Our 1st class support provides worldwide installation, validation and support.
FAQ about ultrapure water
What is ultrapure water used for?
UPW is used in the semiconductor and pharmaceutical industries the most, though it's an ideal solution for any work in the lab. Its level of purification makes it versatile for highly sensitive applications.

 
What applications use ultrapure water (UPW) ?
High Performance Liquid Chromatography (HPLC)
Liquid Chromatography – Mass Spectrometry (LC-MS)
Gas Chromatography – Mass Spectrometry (GC-MS)
Graphite Furnace Atomic Absorption Spectroscopy (GFAAS)
Polymerase chain reaction (PCR)
Immunochemistry (ICC)
Mammalian cell culture
Clinical analysers
Trace Analysis
Wafer fabrication
 
How does ultrapure water help chromatography?
The improved sensitivity of widely used advanced chromatography techniques, such as LC-MS and High-Performance Liquid Chromatography (HPLC), demands water of the highest purity. That's because a variety of contaminants, including dissolved gasses, particles, colloids, bacteria and organic compounds, can impair data outputs, such as producing higher background values or directly interfering with the analyses. This makes ultrapure water vital to protecting the reliability of your liquid chromatography applications. 
How does ultrapure water help trace analysis?
Trace element analysis involves detecting very low (trace) concentrations of certain chemical elements in a sample. This requires highly sensitive and accurate analytical techniques, with detection resolutions being as low as parts per trillion! 
But the downside of this highly sensitive detection is that the data outputs can be adversely affected by even tiny amounts of contamination by additional elements or ions. This includes causing errors in blanks and calibration samples, or artificially high sample concentrations. As such, the reliability of trace element analysis must be protected using ultrapure water that is virtually free from impurities.
​Ultrapure water dispensed by ELGA's water purification systems has been shown to be free from trace contaminants to meet the demands of instruments used for trace element analysis. 
Are there any risks with using ultrapure water?
The composition of ultrapure water makes it quite unstable, as water doesn't like to be in an ultrapure state. When this water comes into contact with impurities and minerals, such as organic and in-organic compounds, it tries to absorb them into its structure. So, you want to be careful with how you store it so there is a minimized risk of contamination and your water stays ultrapure.
Technical resources
Find related content below. If you can't find exactly what you are looking for please contact us for further assistance.
Brochures